MAC Lipstick is no doubt the most popular lipstick in the entire world. Every beauty junkies, artists, bloggers, and vloggers at least have one MAC lipstick in their stash. But to be honest, ever since liquid lipstick become so trendy, I never bought a bullet lipstick again. Although late last year, I've been wanting to buy a MAC lipstick for some reason so I went to their store. Upon entering, I was overwhelmed not only by the number of shades available but by also the different types of mac lipsticks. In total, there are seven different types of MAC lipsticks, as far as I know, and I'm breaking it all down to you below.
These are the seven most popular finishes that make up their standard lipsticks–the ones in the black tampon-looking tube aka the bullet lipstick.
AMPLIFIED
Just like the hair dye Manic Panic that has an "amplified" line which has a better color finish than their regular hair dyes, the amplified in MAC is a lipstick that also has an amplified finish. They are highly pigmented and long-wearing but, unlike the matte lipsticks, they are smooth and don't dry your lips out.
CREMESHEEN
This is one of my least favorites, and it's my nice way of saying I hate this MAC lipstick. They are extremely creamy and glossy. They aren't as pigmented as the other lipsticks but are by no means sheer. Because of the creaminess, they are quite hydrating, but not that long-wearing.
FROST
This lipstick offers medium wearing time, medium coverage, and medium gloss as well. What makes them stand out (and makes me tempted to buy them) is that they are all shimmery and, like the name suggests, they provide a frost-like finish. They just look so goddamn good in Instagram and vanity tables!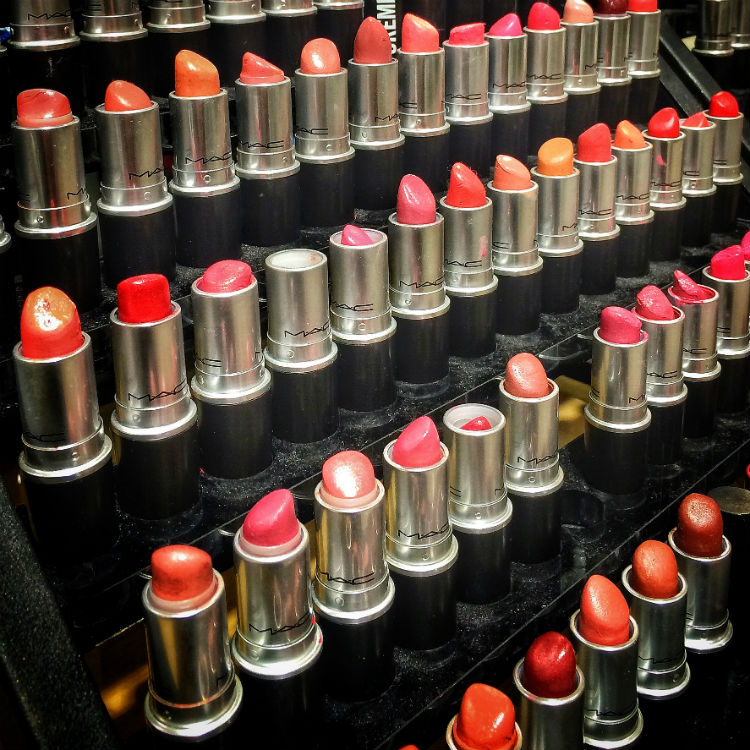 GLAZE
The glaze lipsticks are the sheerest of all the lipsticks. These are subtle and easy to use, because of the lack of opacity and the glossy finish. Which makes them, yes, one of my least fave MAC lipstick as well. But if you're into glossy lips then don't mind whatever I say, go get them. I suggest the shade, Hue, which is an amazing pinkish-nude color that goes with every look.
LUSTRE
And no, that's not named after Nadine Lustre, fangirls! **cough** This is another MAC finish that basically exactly the same as the glaze finish, although the lustre lipsticks come in much more colors and are ever-so-slightly more opaque.
MATTE
This one is my favorite! While the matte finish is one of the trickiest to work with, it definitely delivers the best color payoff and is the most long-wearing of all the different finishes. The downside, however, is that it will show off every dry crease in your lips so you have to prep your lips before using this, or use a lip mask to keep your lips baby smooth. These lipsticks also tend to be really dry, but it takes forever to get off which what I like in lipsticks. I'm lazy, I don't want to reapply every hour.
SATIN
The satin finish is the most favored by many MAC lovers. Just like the matte finish, they are long-wearing and offer high opacity, but without being as drying as their matte counterpart. This is the matte finish and a lip balm made sweet love and created a satin baby. Some of the best and most exciting MAC colors come in the satin finish as well.
Now you've read all about them, what are your favorite MAC lipstick finish and shade? And what's the first one you ever owned? Share it below!