Kbeauty has been synonymous with skincare since around 2015. But beauty is more than just skincare. Recently, there has been an increasing popularity of Korean perfume brands amongst collectors and casual users. Besides using unconventional ingredients and combinations, these brands also placed huge importance on aesthetics, not just on the packaging but also on the in-store shopping experience. Their stores are a must-visit when you travel to South Korea. They're IG/TikTok-worthy!
Another thing that most of these Korean perfume brands have in common is their cream-type perfumes. Most Western perfume brands don't have that yet. It is an easy-to-carry and subtle way to reapply your perfume in public. Just put them in your pulse points.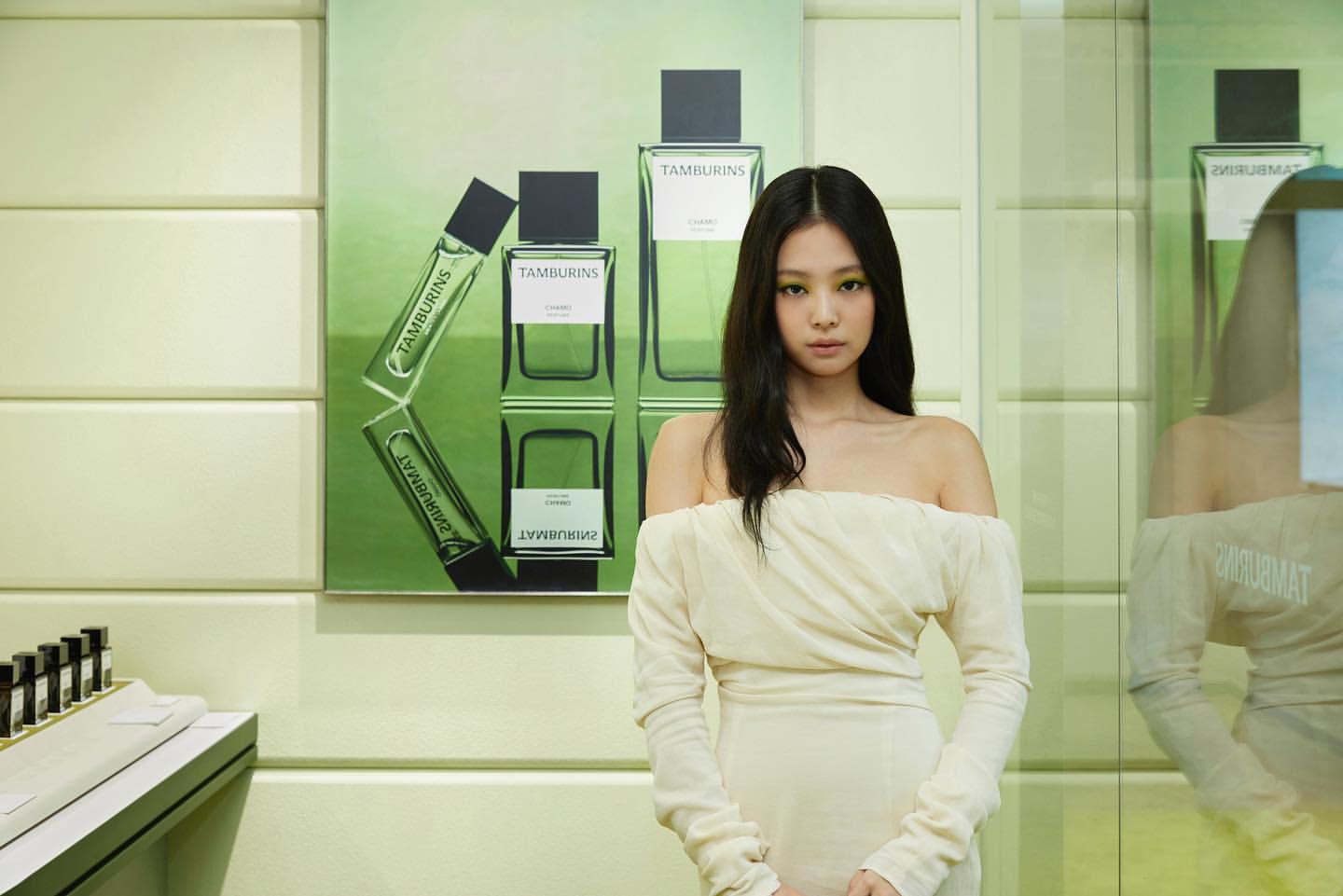 1. Tamburins
First learned about this brand through Tiffany of Girl's Generation on her Vogue Korea What's in my bag video back in 2020 (I immediately bought their perfumed hand sanitizer after watching it). But a lot of people may have known this brand thanks to their ambassador Jennie of BLACKPINK. Tamburins is owned by Gentle Monster, the trendy eyewear brand, which Jennie also endorses.
Besides their perfumed hand sanitizer and cream, their solid perfumes are popular as well. My personal favorite is the Hand Sanitizer in 000, Hand Cream in HER scent, and the Chamo perfume which is also Jennie's pick.
You can buy Tamburins in their stores in South Korea and from Korean Oppa's Choice in Shopee.
2. Nonfiction
This brand is known to be made with clean ingredients and is free of sulfates, parabens, and phthalates too. And it's more than a perfume brand, it's a lifestyle brand. They offer body care, hand care, and home scents in addition to perfumes.
My personal favorite is the Gentle Night perfume and hand cream. I also have their candle and room spray, but I prefer the latter in the scent Table Guest. They also have a vegan lip balm, it's not scented and not tinted but I love it so much. It makes my lips so smooth but it's not that heavy on the lips.
You can buy Nonfiction on their official website and in their stores in South Korea. They are also available in Sephora Hong Kong, in Korean Oppa's Choice Shopee, and in South Korea Cosmetic Shopee.
3. Granhand
I learned about this through a friend, and I'm not going to lie, this brand is giving Le Labo vibes. I like that you can customize the label with your name. It started operating from a small village in Bukchon and expanded to Seoul in 2014. It has since gained a following and its signature perfumes keep selling out.
My friend recommended Susie Salmon, while Marine Orchid is their most popular. But my favorites are Lily Owen and Toit Vert (depending on my mood).
You can buy Granhand on their official website and in stores in South Korea. There's also a Granhand Official Shopee page.
4. Forment
Like most people, they probably learned about this through Jungkook of BTS after watching this Bangtan Bomb episode. I don't know much about their brand story since they don't have that much info on their website, but I do know that they are a lifestyle brand. Besides spray perfumes, they also have solid perfumes, hand creams, diffusers, room sprays, and car fresheners.
My favorite is the Cotton Hug scent in almost all variants because it smells so good and clean like soap. That's also the scent that was seen on Jungkook's bag.
I don't know if they have a flagship store in South Korea but you can buy Forment in Olive Young online (use my code ALYPICKS12 to get a discount) and in their many stores in Korea. This is also available in Korean Oppa's Choice Shopee.
5. Pesade
To be honest, I'm not familiar with this brand yet. But I am seeing them a lot lately, probably because New of The Boyz showed Pesade's perfume and hand cream in one of his live broadcasts. It was both Pesade's "In Hindsight" scent. This is definitely on my shopping list now for my next trip to South Korea.
You can buy Pesade on their official website and in their store in South Korea (details here). While in Shopee, I only found this shop that sells the hand cream because of The Boyz's New.
6. ELOREA
This one I discovered not through a Kpop idol, but through The Perfume Guy. He's one of my favorite fragrance YouTubers because he's very detailed with his reviews. But unlike the rest of the Korean perfume brands listed here, this one is based in New York City.
ELOREA takes its name from the combination of "elements" and "Korea". Inspired by Korea's rich and long history of fragrance and lifestyle, the brand aims to share Korea's fragrance heritage with every bottle. My favorite is Heaven (건), it has pink pepper, passion fruit, bosung green tea, freesia, and vanilla notes.
You can buy ELOREA on the official website and in their store in New York which has a cafe and art gallery.
7. RboW
Not yet familiar with this brand as well, but I keep seeing them on Instagram and Hypebae. Launched last 2020, this up-and-coming Korean body care brand aims to bridge the gap between beauty and art. The label's offerings range from hand and body creams, to lip balms and perfumes. Their store looks aesthetic too, definitely another one of my must-visit.
You can shop RboW on their official global website and you can visit their stores in Korea.
8. W.Dressroom
This might be on the bottom of my list but this is the first Korean perfume brand I used. Learned about this through Jungkook of BTS again. The Korean brand was founded by renowned Korean designer and star of the popular webtoon "The King Of Fashion", Bum Suk Choi. It's hailed as one of the top brands in Olive Young — Korea's popular beauty drugstore — and a potential dupe to Jo Malone London's perfumes.
Besides perfume, they also have hand creams and diffusers. I tried a lot of their scents but my favorites are April Cotton 97 (the one Jungkook used) and Peach Blossom.
I'm not sure if they have a flagship store but they are available in Oliva Young online and in stores around South Korea (use my code ALYPICKS12 to get a discount). They're also available in the Philippines through the W.Dressroom Official Shopee. They also have an official US online store.
That's it. These are the Korean perfume brands you need to know and must find when you travel to South Korea.